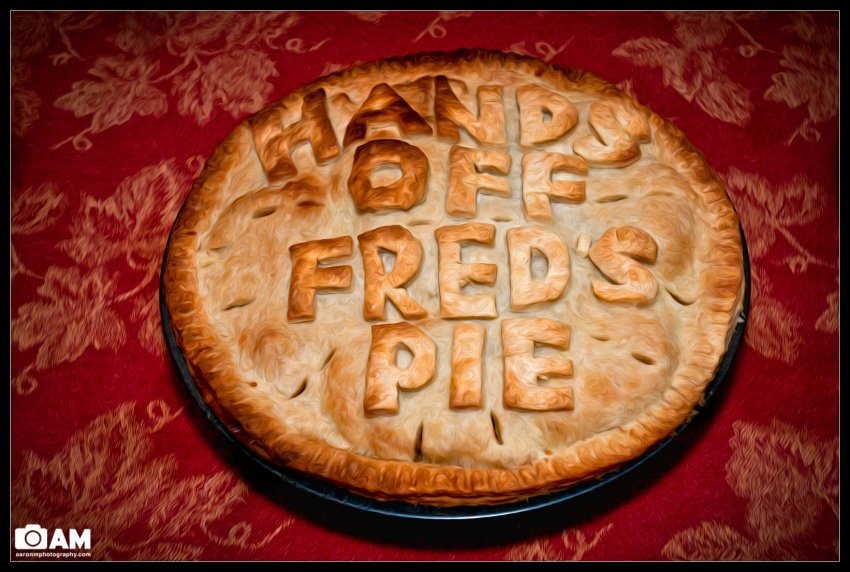 Fred's Pie
Taken on November 25, 2010 in Katonah, NY
Ever since my great-Uncle got into the restaurant business (and helped create the likes of The Rainbow Room, Windows on the World, and many others) my family always throws some pretty yummy Thanksgiving feasts. Every year one of my other Uncles bakes a pie. Knowing my grandfather loves Apple/Pear pies he baked one specifically for my grandfather. I present to you: Fred's Pie!
A photographer friend of mine pointed me to a Photoshop plugin called Pixel Bender, and their "Oil Paint" filter. It essentially tries to make your photo look like an oil painting. She had come up with some neat examples and I thought I'd give it a try on this photo. I rather like how it came out! What do you all think?
Nikon D300s w/Nikkor 17-35mm f/2.8 ED-IF AF-S:
35mm, f/5.6, 1/60 sec, ISO 400, SB-800 Flash w/Gary Fong Diffuser