Meet Shannon. I first saw Shannon on a Meetup.com Model shoot and although I didn't attend we ended up being Facebook fans of each other. One day I got an email from her asking if I wanted to collaborate and do a shoot together. I was shocked. I'm a landscape guy. WHY WOULD SHE WANT TO SHOOT WITH ME? She claimed it was because I have a great eye. I was nervous as hell but I agreed that collaborating would be super fun.
It was months before we were finally able to schedule it. Our first idea for a theme fizzled out due to our delay. But the delay brought about another idea… Shannon loves to dance. Especially to electronic dance music. It just so happens that there was a giant festival in Vegas coming up and she had some outfits she wanted to try out. We met on Treasure Island and she rolled out of her car in sweats and a long sleeve shirt, but when she changed into her first outfit at location #1 and got out of the car my jaw dropped. I was in for a lesson on Electronic Dance Music attire.
This story is getting long so lets cut to the chase. We shot for about 2 hours and had a total blast. She has an amazing energy, was up for anything, and knew how to work her body. She was patient with me, chatty, helped me learn, put up with my struggles as I tried to figure things out, and was just super fun! We shot in 5 locations: in front of a run-down building, in front of a bunch of steel superstructures, in front of the SF skyline, in an old trolley, and in front of a sweet wooden door.
When I got home I started editing. And editing. And editing. And editing… A month and a half of editing. As hard as I tried to dwindle down the photos to a manageable number I ended up with over 130 photos that I loved from this shoot. She just looked good in so many! I picked a smaller subset to share with you here. Hope you enjoy!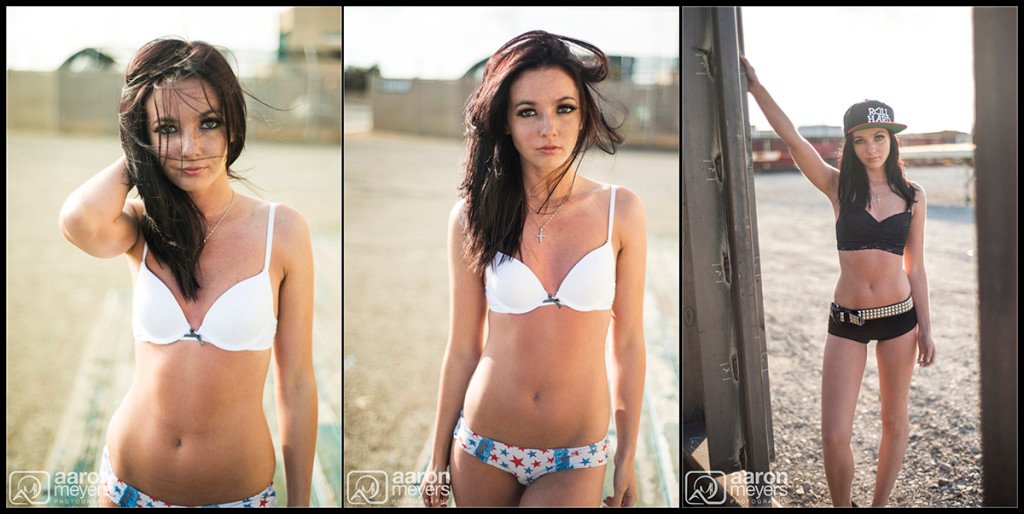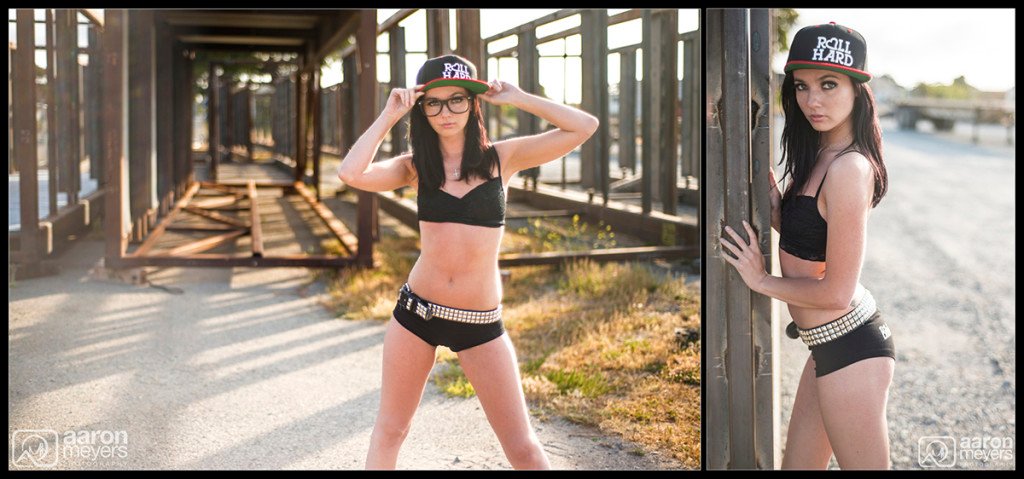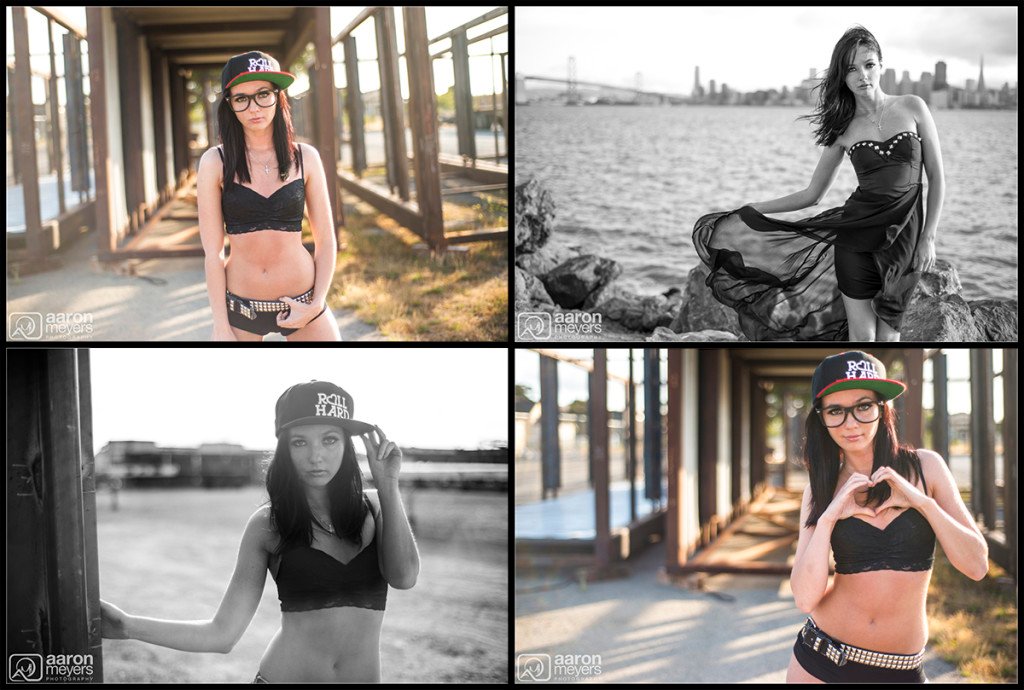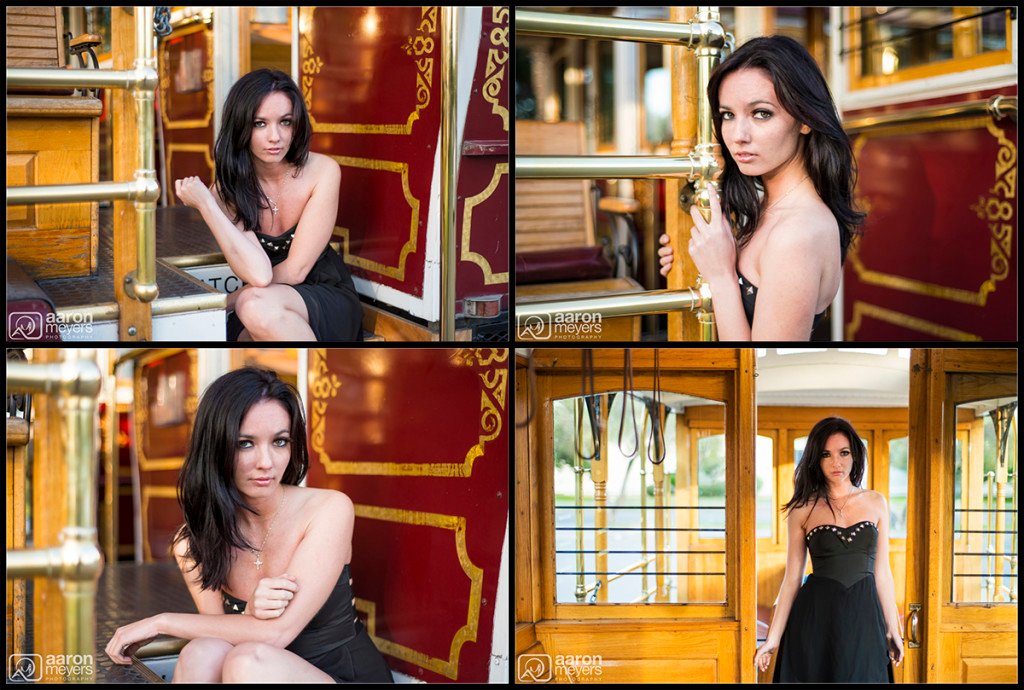 -Aaron