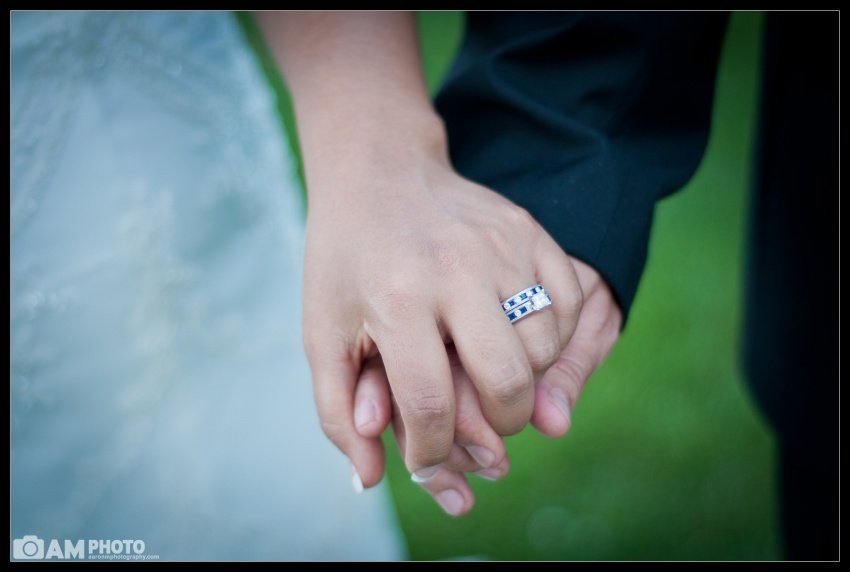 A friend/co-worker of mine found my website a couple months ago and started following me on Facebook. He and his fiance approached me and asked if I would be the photographer for their wedding! I have never photographed a wedding before and I barely photograph people (I stick mostly to nature/landscapes) but they weren't expecting much out of the photos and I thought it would be a good experience so I said "SURE!"
I was pretty nervous for their wedding — I really had no clue what I to do so I read every blog, etc that I could find. Luckily for me they just wanted something really simple/easy — a couple photos of the family/couple after the wedding (no need for ceremony/reception photos). I decided to show up for the ceremony/reception anyways just to get the experience. The ceremony and reception were a blast and we went to a couple parks afterwards to shoot some photos of the family/couple.
Note to newbie wedding photographers: if you're going to go to a park or university campus, make sure you don't need a permit to take photos! We got kicked out of the Mission at Santa Clara University because we didn't know a permit was needed!
I've been processing the photos for the past couple days and I think this was my favorite shot of the entire day. I'm still learning how to do this so I have to give major props to those of you that can shoot weddings really well. It was very tiring, stressful, and something I'm not sure if I want to do again. I had fun though
Nikon D300s w/Nikkor 50mm f/1.8D AF:
50mm, f/2.0, 1/1000 sec, ISO 320