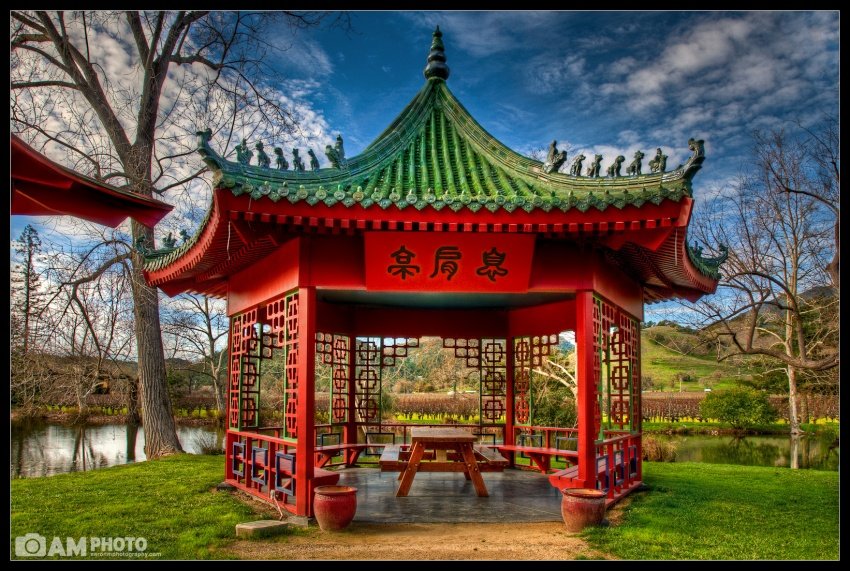 On the north side of Napa Valley lies the town of Calistoga. Made famous by Chateau Montelena in 1973 when all 11 Judges in the historic "Judgement of Paris" wine competition awarded their top scores to Chateau Montelena, putting Napa wine on the map. Chateau Montelena was also featured in the 2008 film Bottle Shock.
Chateau Montelena has a gorgeous chateau building that greets you on a hill when you arrive. I've taken some photos there in the past and found that it's also a great spot to take photos of people because the background is just so interesting/fun. Below the chateau is a small pond with some walking bridges that lead you to two picnic tables (the photo above). I thought it was interested that they fill their chateau with japanese architecture! At least it was something pretty to photograph

Nikon D300s w/Nikkor 17-35mm f/2.8 ED-IF AF-S:
17mm, f/7.1, ISO 320, Handheld
HDR composed of 3 photos merged in Photomatix Pro and edited in Photoshop CS5.