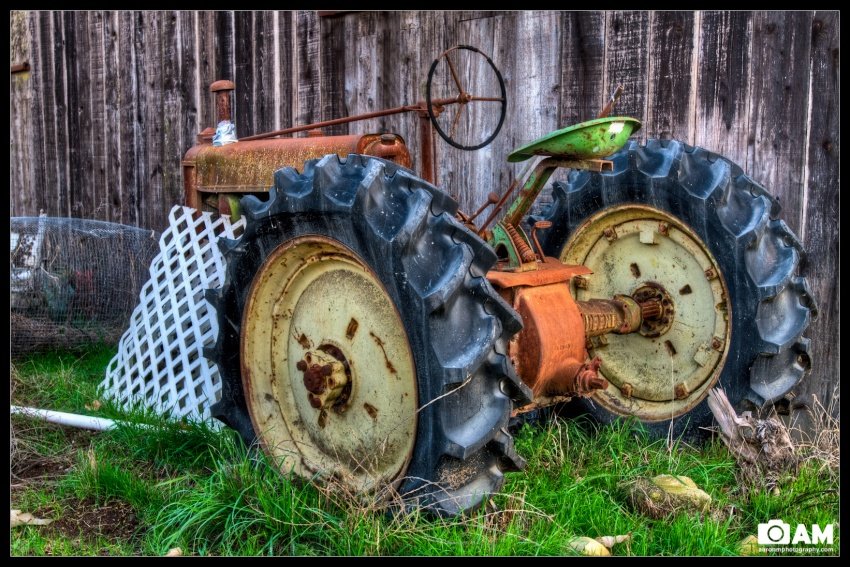 I posted a similar shot, with the entire barn in it, a couple days ago, but I also wanted to post this grungy tractor shot as well. I realize a lot of you are not HDR fans, but some people like them, so for those of you that do, here's a tractor at Rotta Winery. See my previous post for more details about Rotta/the barn.
Nikon D300s w/Nikkor 17-35mm f/2.8 ED-IF AF-S:
32mm, f/7.1, 1/60 sec, ISO 640, Hand-held
HDR composed of 5 photos merged in Photomatix Pro and edited in Photoshop CS5.