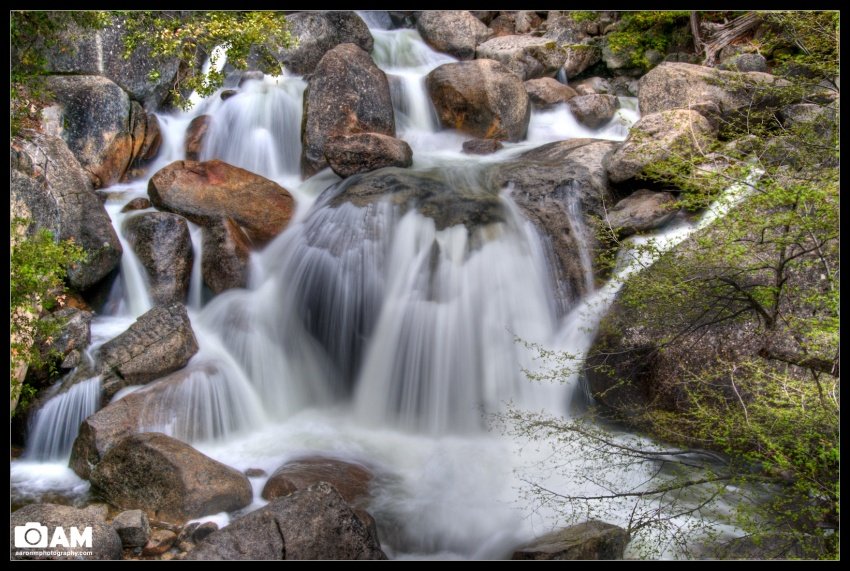 I absolutely love Cascade falls. Every time I come to Yosemite (at least once a year), I always stop here and photograph these falls.  I experimented with various different exposure times and this was my favorite! I also tried to not do an HDR, but since the water was gushing so fast the shutter had to be fast and the rocks/trees came out really dark.
I should add that I blended the 1/2 sec RAW image back into this HDR for about 1/4 of this photo. I didn't like that it became too HDR looking and any area with trees had some slight blurring doing to wind moving the branches/leaves. I kept the HDR aspects to get the great color/detail in the rocks. Click to see a non-HDR version.
Nikon D300s w/Nikkor 17-35mm f/2.8 ED-IF AF-S:
28mm, f/22, ISO 200, tripod
HDR composed of 3 photos (1/5 sec, 1/3 sec, 1/2 sec) in Photomatix Pro and edited in Photoshop.