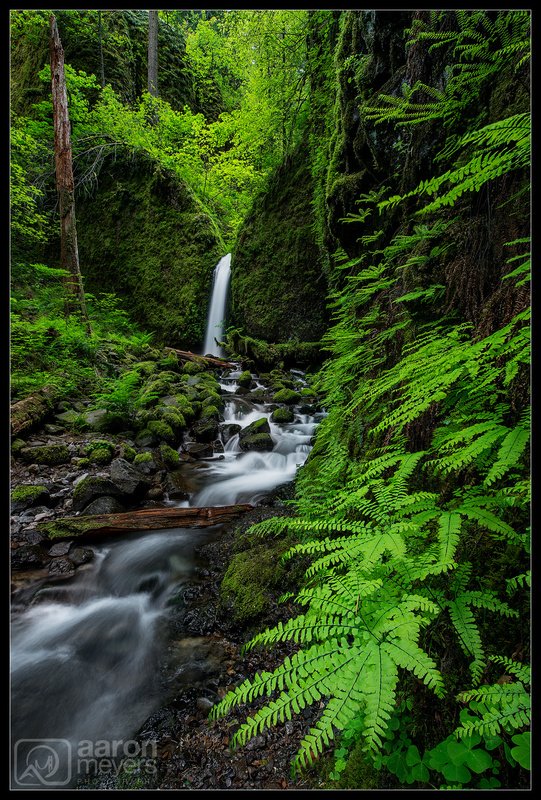 Theres something about the Columbia River Gorge that keeps calling me back every spring. I think Ive visited the Gorge for the past 4 or 5 years in April or May. I just love all the waterfalls and the moss, the green plants, the ferns … and the beer
Last year Willie and I visited this spot with Terence and Rami, except Terence was so late that by the time we got here, the sun had crept into the scene and ruined all the photos. This year we ditched Terence and Rami and brought Zack instead, and we made sure to arrive with plenty of time for all of us to take photos before direct light hit the trees above the falls.
We were a little bit early in the season and a lot of the moss was still dead and a number of the ferns were just starting to grow, but I found this patch of ferns that was just calling my name. I loved how the waterfall and stream behind it sucked the eye into the scene and then finishes with the giant plants.
This place is so relaxing that we didnt want to leave. You could just plop down and spend the whole day here
Nikon D800 w/Nikkor 14-24mm f/2.8:
18mm, f/14, 1.3 sec, ISO 100