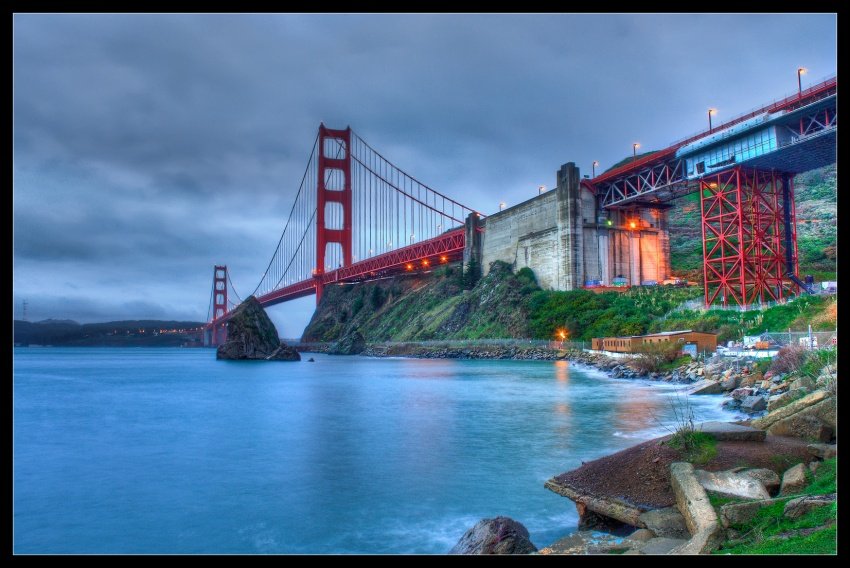 After posting the previous photo to HDRspotting.com I realized it had way too much blue in the water/sky. I went back to the beginning and reprocessed this in Photomatix and then edited in Photoshop. I'm much happier with this version of the photo.
I got up early on Christmas morning with a friend and we drove up to San Francisco to photograph the Golden Gate Bridge. We got lucky and it was completely clear with no fog! This photo was taken from the pier at Horseshoe Bay, below the vista point.
Nikon D80 w/Nikkor 18-70mm f/3.5-4.5G ED-IF AF-S DX:
18 mm, ISO 125
HDR composed of 4 photos (4 sec @ f/13; 2.5 sec @ f/18; 5 sec @ f/16) in Photomatix Pro and edited in Photoshop.