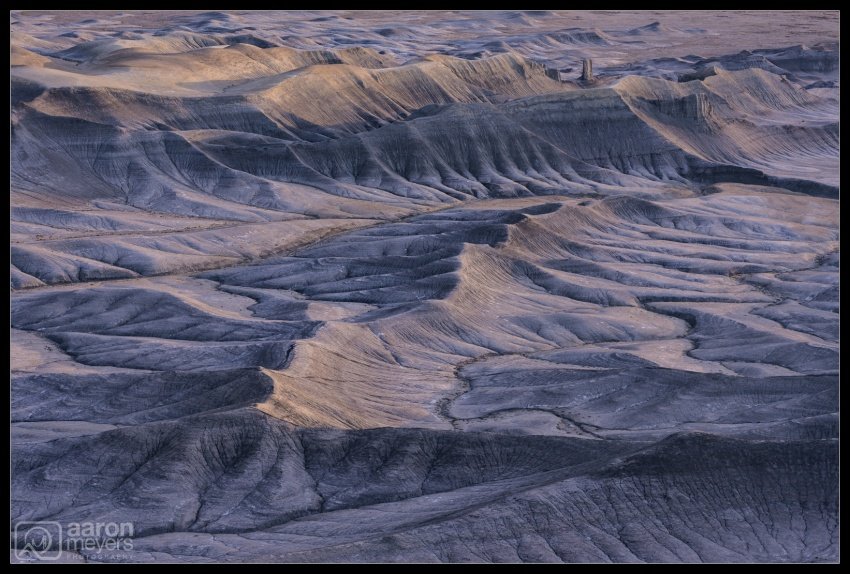 While exploring Southern Utah, outside of Hanksville, theres an area known as the Mars Desert Research Station because it has one of the 4 planned simulated Mars surface exploration habitats. It definitely looks a bit like Mars, and I can tell why they named it that and setup shop here.
After a windy night, we woke up to David pulling into town with his camera and a client in tow. We all setup and snapped photos for an hour or two, watching as the light changed over the course of the sunrise.
During the morning this area is bathed in interesting light. It changes super quickly to boot As the sun rises it casts a blue-purple glow to the entire scene. Then as the sun peaks over the horizon everything becomes orange, red, shadows creep in, and the landscape completely changes. I enjoyed the purple-blue moment but was ultimate drawn to the shadows that came out just as the sun peaked over the horizon, mixing the purple-blue with some oranges.
Nikon D800 w/Nikkor 80-200mm f2/.8:
100mm, f/13, 1/15 sec, ISO 100